Auction for Pieta House
Hover on image to enlarge
Delivery
Payment options
Our advantages
 Up to 3 years warrantyGuarantee for all purchased goods in our online store is 12 months, Some up to 3 years
 Return and exchange - no problemYou can return the items purchased within 14 days. The goods must be in new condition and have all the factory packages.
 Different payment methodsPay orders in convenient ways: by bank transfer on the receipt of the bank or by credit card right at the time of the order.
 Best priceWWe are proud of our prices, hundreds of customers check them every day, we will match any competitors price (terms apply)!
Description
On September 23rd I will be doing The Great Dublin Bike Ride 105km, Not wanting to waste the opertunity to support a great cause for my personal effort, it would be great to do a little bit to try and stem the epidemic of Self-Harm and Suicide which has been inflicted on the people of Ireland by the failure of successive governments to address the economic social issues at the heart of this epidemic.
THE HIGHEST BIDDER OF €160 MICHEAL COYLE. GOT THE CCTV KIT, THE PRICE PAID HAS BEEN ADDED TO MY FUNDING PAGE FOR PIETA HOUSE ON
IT WOULD ALSO BE GOOD IF YOU WOULD CONSIDER GIVING A SMALL DONATION IF BIDDING..
JUST CLICK THE IMAGE BELOW.

So if you are the highest bidder your money goes to Pieta House, you will get this great CCTV kit for the price you have bid.
Please support my efforts.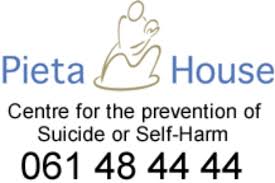 https://www.pieta.ie/